i'm linking up over at
flip flops & combat boots
for the first time and participating in her thursday fun!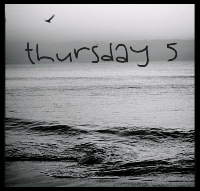 here are our words:
kullen did outstanding on tuesday night when we grabbed dinner at chili's. typically, going out to eat doesn't do well with us. kullen will [sometimes] sit in a high chair but after a little bit, he is totally OVER IT! lately, we've been trying out booster seats which seem to be helping. still doesn't change the fact that as we're beginning our meals, he is screaming/throwing things/climbing over tables and generally just being a terrible toddler! on tuesday though, he was amazing. we got a booth in the back so there weren't any people to grab kullens attention and let him sit in the booster/stand/sit on the booth alone and he was great. he ate almost all his mac and cheese and didn't put up a fuss as we were eating! it was nice to enjoy dinner with my boys without wanting to pull my hair out!
i felt refreshed on monday when i had the day off! i slept later than normal and took my boy out for a while. we both grabbed a quick nap before heading out again to meet my mama!
i

adored

our night last night. snuggled in bed with a boy on each side ♥ eating oatmeal raisin cookies and watching NCIS! :]
i am pretty

cheerful

today, despite a gruesome staff meeting and the dreary weather! i will contribute my cheerfulness to the fact Curbside Cupcakes was out front of my building and i went down and got us me three! orange creamsicle, lemon and carrot cake! YUM!
there are so many things that i think are

COOL

! the fact we're having another baby is top of the list! also, my next doctor appointment and sonogram should be pretty

cool

considering i should be able to hear the heartbeat and get a much better picture of my peach! :) also, us going to another CAPS game tomorrow is just the

coooool

est! ;] i could keep going, but i'll spare ya!